Previous Page: Introduction to tradition and belief

African tradition and Belief
This post covers finding a connection between the values,morals and beliefs found in family identity and how these can impact an entire continent, as far as HIV/AIDS is concerned. Dr. Sow a leading cultural anthropologist, explains why a whole continent can be examined as a whole instead of distinct parts. "Despite the differences between Africans from different cultures in terms of geography, linguistics, religiosity and ways of life, there is a dominant socio-religious philosophy shared by all Africans. To talk of an overarching African perspective or African worldview that can be distinguished from a Western and an Eastern perspective is therefore possible" (143). The fact that this distinguishment is possible makes a great case for my argument. This distinction establishes a foundation to compare and contrast The impact this African worldview has had on of HIV/AIDS. This world view has been established since birth and has continued through the generations, establishing it as a family identity. This unique socio-religious philosophy, along with the uniquely high concentration of HIV/AIDS brings to mind the correlation between the two.
Traditional African beliefs have overshadowed western based education tactics in Africa, leading to the continuation of HIV/AIDS. Dr. Mbiti, who received his doctorate from Cambridge states that "Traditional African perceptions of causes of illness (including AIDS), perceptions of sexuality, and cultural beliefs inhibiting the usage of condoms are described in terms of the influence of the macro-cosmos (the ancestors), the meso-cosmos (witches and sorcerers) and the micro-cosmos (everyday life)" (36).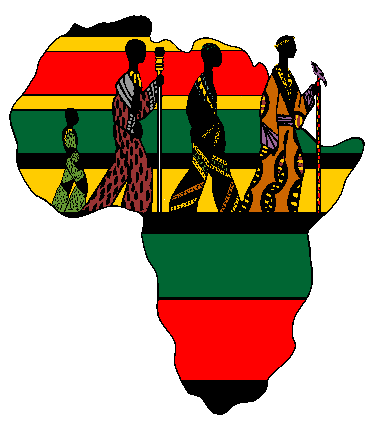 The impact of this unique form of family identity can be inferred as having a direct correlation to the growing population of those infected with HIV/AIDS via these statistics.  In 2017, the UN reported "Seventy one percent (24.5 million) of all the people in the world with HIV live in Africa. The 12.1 million AIDS orphans in Africa represent 95% of the AIDS orphans in the world. Of the 5.6 million new HIV infections worldwide in 2017, 3.8 million (±68%) occurred in Sub-Saharan Africa — the region with the fastest growing epidemic. The percentage of pregnant women infected with HIV in KwaZulu-Natal, increased from 9.6% in 2015 to 32.5% in 2017."(23)
Dr. Boahene, the head of the African foundation for AIDS prevention and counseling states that "Witchcraft is believed to be the causal agent in HIV transmission and AIDS in many African countries, especially among the rural poor or least-educated people" ( 610). Dr. Boahene's fact establishes reasonable cause for me to infer that belief in witchcraft has to be a contributing factor as to why education about HIV/AIDS didn't work and can also attribute to the aforementioned statistics. Overall a multitude of African countries beliefs, in for instance witchcraft can be found to link HIV/AIDS and socio-philosophical form of family identity to negative consequences associated with lack of education. If the people there don't even know that it's scientific then they won't seek the correct medical attention and won't practice preventive measures, leading to a greater number of those infected.
Next Page: South Africa and HIV/AIDS